Today we went to Harajuku, my friends Junne and Tocco also came!
First we had breakfast in our hotel.
the view from the breakfast location.
Waiting for Tocco and Junne..
We first went to Laforet where I bought a matching blouse to my dress which I kept on.
walking to closet child on Takeshita Dori. (spot me and Tocco)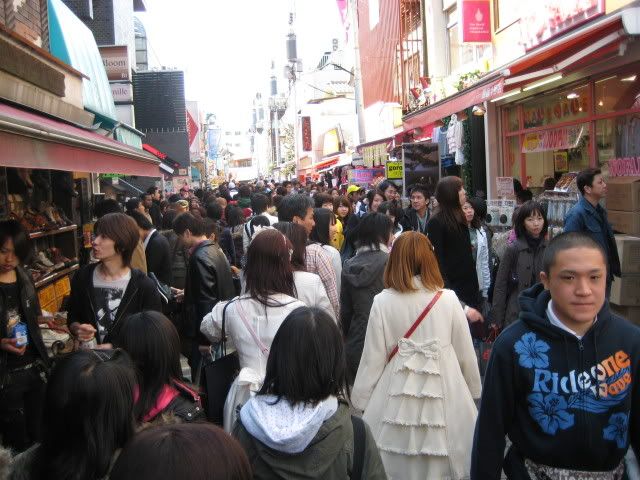 ClosetChild 2nd floor
So crowded on the streets
.
After this we went for lunch at a Italian place it tasted super good!
When we were finished we went to Harajuku bridge to take some pictures of my new outfit.
We went to a place where nobody was,
but soon people gathered around and also started making pictures of me.
also 4 people wanted to take pictures with me :s
Other side of the bridge
After this Tocco had to go,
so Junne went with us to our hotel because Hennie wanted
to let him listen to some music he didn't knew yet.
Then he left and I changed clothings and Hennie and I went for dinner at a sushi place.
picture on our way back to our hotel
Now I am relaxing behind the computer with some plum wine.
There is a ice cubes machine 2 floors down in the hotel.
Pictures by: Hennie Ummels