This day we travelled from Osaka to Tokyo with all our heavy luggage,
spend a lot of time looking for escalators and elevators,
damn stairs! tried to avoid those!
Waiting for the train (it took three hours to get to Tokyo)
Big shopping bag with items for Scarlet Sedusa and my doll carrier.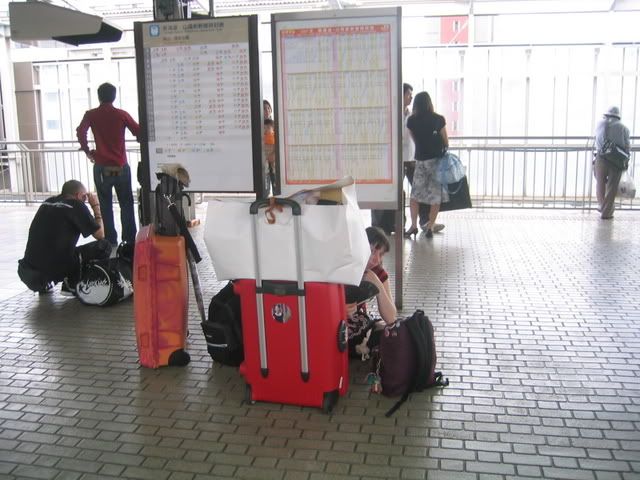 The hotel was a big disappointment, because we were used to the big room in Osaka,
here there is a small two person bed and just some space to move around,
we can only open 1 suitcase at a time.
Next time it would be better to take with two people the four person room.
In the evening Scarlet Sedusa arrived and we went to Shinjuku to look around a bit at Maruione young.
Our dinner was at a sushi bar, I ate a lot!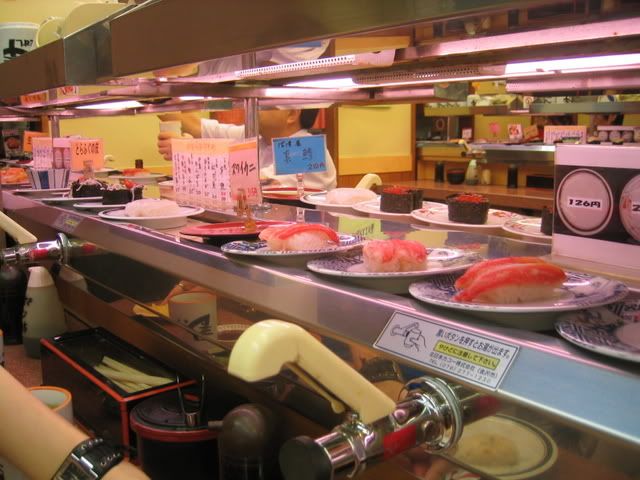 Pictures by: Hennie Ummels