18-03 we left from Amsterdam to Osaka,
we had a fairly good trip, we didn't got sick.
The flight took 10,5 hours, so faster as planned, normally it takes about 12 hours.
We are very tired now because we skipped one night because we couldn't really sleep in the plane.
When we arrived in Osaka the weather was very warm, about 20 deg.
After we have rested a little bit in our hotel we went to Nipponbashi,
there we went to a drug store, where I bought some fake eyelashes
and we got a Teriyaki burger at MC Donalds.
We also we went to Volks, to look at the pretty dollfies.
After this we went back to the hotel and slept for 1 hour.
Around 5 'o clock we left for Shinsaibashi where we would meet
at Mr Osaka
to eat Okonomiyaki, but first I took a look at some shops also Bodyline,
I LOL-ed when I saw the replica of my Baby the stars shine bright coat,
damn it is really ugly from Bodyline.

We had some great Tofu and Okonomiyaki and it was great to see Xelyna again!
After this Xelyna guided us to some shops,
Wow the new Angelic pretty shop is really crazy crazy PINK!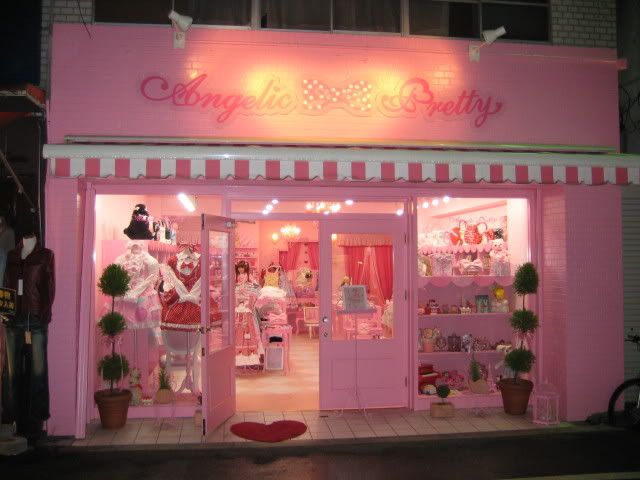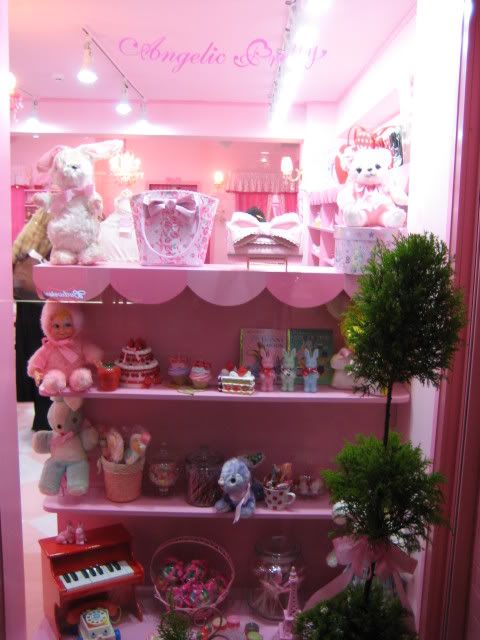 Me inside the Angelic Pretty store.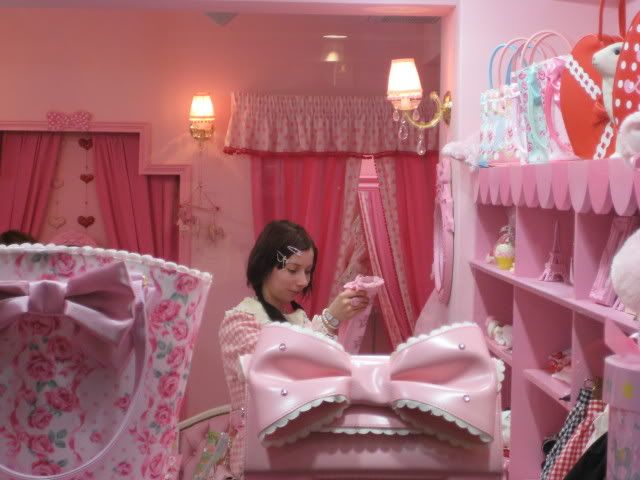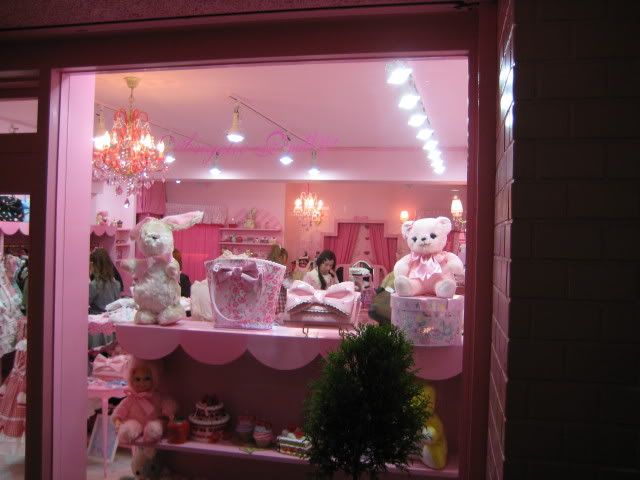 I bought some pink over knee socks.
Also we went to a place where they sold second hand and new lolita clothings,
and I bought a new Innocent World dress and also a black peace now ruffle pants.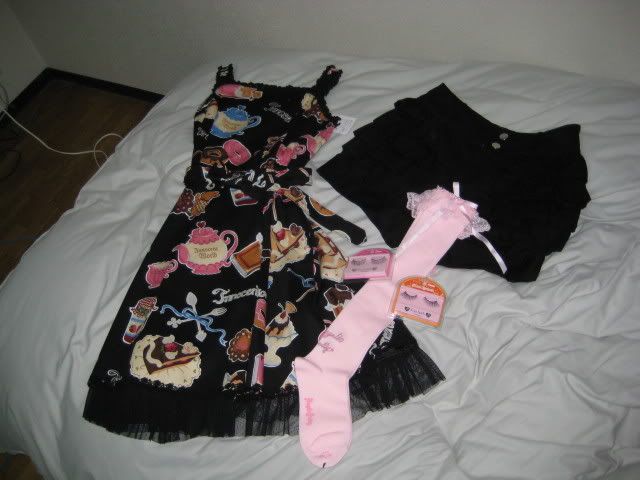 At this shops they also sold YO SD Dollfies,
so if I cannot buy one at the Volks events on Saturday or Sunday,
I will go back and get a doll there.
Pictures by: Hennie Ummels